See on Scoop.it – Medical GIS Guide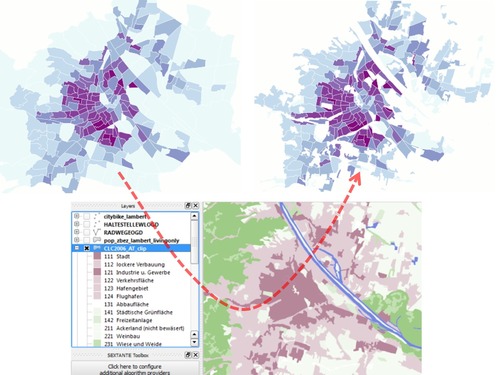 Ecological fallacy is when we produce a map that suggests one thing, but in reality, due to spatial errors generated by the mapping technique, is guilty of a Type 1 or Type 2 error."
Brian Altonen's insight:
Dasymetrics mapping enables us to take into account other features related to disease and health care that normally we ignore when relying on just census data and the mapping of patient distribution.
Census data produces statistics that are defined based on number of people within predefined census zones block groups or blocks We are typical left with an underestimate of spatial distribution for census areas where people reside in a very small section of the census area.
Dasymetrics is a valuable way to improve the spatial accuracy of your results when grid methods are not desired. Dasymetrics allows users to dissect large areas like census zones and blocks down to much smaller areas that depict more accurately the region our data represents.
At the site "Free and Open Source GIS Ramblings" by Anita Graser (aka Underdark), the application of this technique using Open Source mapping is provided–
http://anitagraser.com/2012/11/18/improving-population-density-maps-using-dasymetric-mapping/.
Intersection and buffering routies are two very easy ways to make spatial epidemiology results more accurate.
More on applying this skillset to managed care and meeting your Meaningful Use goals can be found at:
http://www.lehman.cuny.edu/deannss/geography/NIEHS/Poster_Daysemetric%20Mapping_NIEHS_Conference.pdf [Poster Session]
http://astro.temple.edu/~jmennis/research/dasymetric/dasycasestudy/dasycasestudy.htm [another example of application]
http://en.wikipedia.org/wiki/Dasymetric_map [wiki site]
See on anitagraser.com