See on Scoop.it – Episurveillance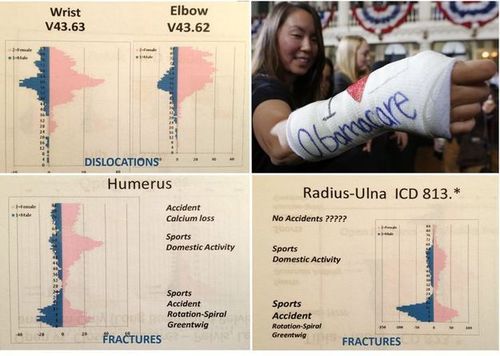 Why focus on mapping events by age and gender in one year brackets rather than five year brackets? The innovative nature of such work stems from how much more detail it provides quantifying differences between two different groups by one year periods. This way of analyzing population tells you exactly where differences in age gender distribution are statistically significant. Which diagnosis presented here does the woman best represent? The traditional broad age group methods for past analyses worked well with researching in epidemiology, but not for tending to your managed care program and engaging in Meaningful Use programs.
Brian Altonen's insight:
The only way we can fully understand an ICD, V-code, E-Code, or any other statistic analyzed, is by engaging in detailed reviews and presentations of our data. The standard way of presenting age-related health measures in 5 year age brackets is outdated for most Big Data programs focused of managed care populations. There is a difference between populations made completely of people in one age band versus two populations with two age bands at opposing ends of the age and gender spectrum, but with the same average age result.
.
Even more importantly, the causes for certain public health concerns may be completely different for two similar groups are just a few years apart in terms of average age and gender. Why risk spending all of your money on an intervention program or task that wasn't designed with specific target populations in mind?
.
In managed care, true age, gender, ethicity, socioeconomic status and place are important. The only way to be successful in managed care special studies (QIAs and PIPs) is to focus on these attributes when interpreting your population and defining preventive care goals.
.
The best way to meet your Meaningful Use [MU] requirements in 2014 is to take this more detailed approach to reviewing your population. You need to know your members down to their smallest communities and cultural, socioeconomic subgroups, and the bulk of these MU processes should be automated.
.
See on www.pinterest.com