See on Scoop.it – National Population Health Grid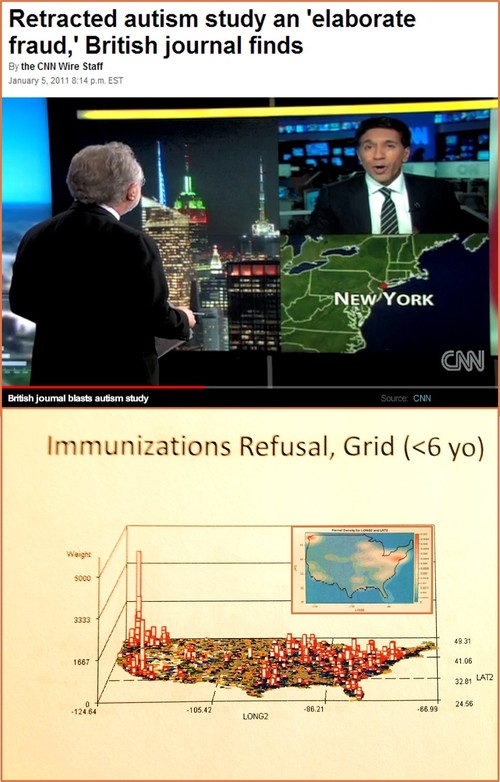 A now-retracted British study that linked autism to childhood vaccines was an "elaborate fraud" that has done long-lasting damage to public health, a leading medical publication reported Wednesday.
Brian Altonen's insight:
How did the refusal to vaccinate children get so out of hand in the U.S.?
.
This whole problem began when an article was published in 1998 that provided falsified results to support its claim.
.
The Jan. 5, 2011 news story and related video describing this event are at: http://www.cnn.com/2011/HEALTH/01/05/autism.vaccines/
.
According to a krigged analysis of the distribution of these behaviors, the two niduses for this social pattern are the tristate area near Manhattan (high density), and the Pacific Northwest (statistically significant z-axis values).
.
A third nidus for this human behavior is surfacing in southern California.
.
A number of secondary sites defining potential entry points are in the Great Lakes region, in Florida, and in the southern (Houston) Texas area.
See on edition.cnn.com