See on Scoop.it – Episurveillance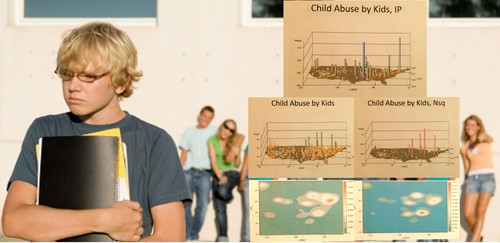 Child Abuse of kids upon kids, or bullying, is one of those things we can monitor in any managed care system.
Brian Altonen's insight:
The current technology exists to monitor child abuse, bullying, adult abuse, or any form of abuse and mistreatment using a basic statistical program. We do not need a GIS to map many of the conditions that should be monitored by a managed care system, just the right knowledge and manpower.
Unfortunately, many companies choose to not engage in this very detailed review of the healthcare that our population receives. This is either because we lack the desire to engage in this work, think we lack the software to accomplish such a brutal endeavour, or believe we haven't got the manpower we need to accomplish it.
All of these limits we place upon our self in managed care. Either we place them upon ourselves, or higher up decisions limit us from reaching these potentials. Some of the most important social issues in medicine and public health are poorly managed due to this lack of engagement.
See on www.pacer.org