See on Scoop.it – National Population Health Grid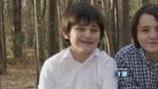 An 11-year-old boy is in the hospital after trying to commit suicide — the victim of bullying at school.
Brian Altonen's insight:
Childhood related community health related behaviors and statistics can now be monitored at high detail, locally as well as nationally using the NPHG method.
Relying upon national V-code, E-code and ICD datasets, I used NPHG to map out map a number of aggressive behaviors and various suicide behaviors by specific age group in under a day.
This way of mapping the national data takes less than 20 minutes in a teradata system per analysis, and can be used to produce 20 -40 videos/analyses or 15,000 to 30,000 images per day.
For a rotating 3D map of the US depicting childhood suicides, at extremely high resolution, see https://www.youtube.com/watch?v=K-8go3lLjDE
See on abclocal.go.com