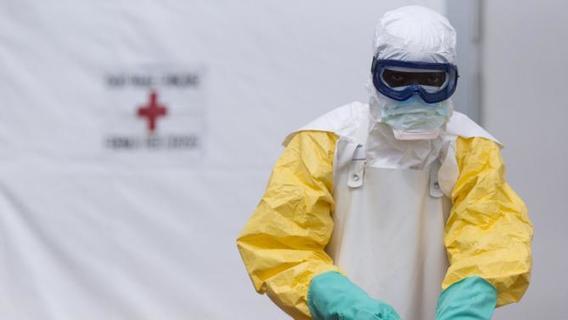 A UN-sponsored report on Monday denounced the World Health Organization's slow response to the Ebola outbreak and said the agency still did not have the capacity to tackle a similar crisis. "It is still unclear to the panel why early warnings approximately from May through to July 2014 did not result in an effective and adequate response," an interim report by a six-member expert team said. WHO only declared a global public health emergency on August 8 — almost five months after the outbreak had taken hold in west Africa. The panel, set up on March 9, is led by Barbara Stocking, who formerly headed Oxfam.
Source: news.yahoo.com
So what have we learned from the last 13 months?
It was April 10th, 2014 when I posted my first review and warning about Ebola's migration habits or patterns, and the need for Medical GIS to be available outside the WHO and CDC settings. It is important to remember that WHO and CDC are organization, pretty much agencies behaving like businesses, that have other agendas to consider. The primary agenda is world stability, politically, financially and, oh yeah, healthwise.
Two more months passed before either agency paid much attention to the facts about ebola. Unfortunately, even the total facts about spatial habits of diseases like ebola. was a knowledge base both WHO and CDC lacked enough experience with to foresee the reasons for the upcoming cascading of this outbreak.
Historical epidemics demonstrate these patterns. They have their ebbs and flows just like the plagues and contagion before. For medical historians, it is nice that history repeats itself; this concept however is most because people repeat themselves, including their bad habits and poor learning curve following recent and new outbreaks.
So what have we learned? The news tells it all:
LESSON 1. May 12: As Ebola disappears, no useful data seen from vaccine trials -WHO. http://finance.yahoo.com/news/ebola-disappears-no-useful-data-122852064.html 
We allocated money in the wrong directions. Pharma companies effectively convince investors and health officials that they had the cure. Internal benefits linked to these actions helped fuel these tests of the new medications. The patenting of a bioengineered plant phenotype that produces an antiviral drug was one result; the proof that we (NIH and CDC) need to patent the deadliest ebola of all, because we need to have control of this bioweaponry – – against future outbreaks that is.
Instead, this money should have been completely allocated to just two things–surveillance and cessation/prevention activities to prevent the further spread of Ebola.
LESSON 2. Adam Justice. May 12. Ebola: Liberia celebrates as WHO declares the nation clear. https://uk.news.yahoo.com/ebola-liberia-celebrates-declares-nation-clear-085546124.html 
FOX News. May 11. Liberia declared Ebola-free, but outbreak continues over border
http://www.foxnews.com/health/2015/05/11/liberia-declared-ebola-free-but-outbreak-continues-over-border/ 
When it comes to the global outbreak and rapid rise in numbers, nothing is final. While Liberia celebrates, the disease remains active just across the border. In fact, we saw this happen between at least 3 countries in Africa. While you appease one side with money and tactics, the carriers remain at large. This is due to ignoring the first warnings, lacking an effective intervention plan for when the outbreak ensues, lacking trained professionals with expert experience in the plague known as ebola, and inadequate education and experience as an organization–no proper foresight. We always forget our mistakes deliberately–we can't accept them and handle them–and we certainly won't admit them–so the line in this articles taht states: "Now comes the challenge. The challenge of working with our two neighbouring countries. To make sure they reach the same level of progress that we have reached" means you still have a lot of convincing of others to accomplish–this epidemic is not over.
The Solution: Eliminate current plans and procedures, replace inadequate staff, invest more in the GIS/HIT needed for surveillance and reporting outside the two major agencies, and regional/state/county agencies with attached agendas. Each business (insurance or tertiary care giver) has a responsibility for trusting only itself when it comes to smart corporate decision making. Big Business suffers the most, when expenses needs to be covered for an outbreak their auditors and regulators failed to prevent. Its like a government charging the taxpayers for not fixing up the roads.
LESSON 3. Doctor Who Survived Ebola Nearly Lost His Vision. http://news.yahoo.com/doctor-survived-ebola-nearly-lost-vision-145513068.html 
Too much favoritism and elitism are found in medical profession behaviors. Crozier and others failed to abide by their own public health and safety rules. And there is no way this will even NOT HAPPEN. People are into "the self"–the self's desire for some fast food picked up by a drive through (where the card or paper money spreads the disease, like it did with cholera), the self's desire to get home or to a relative's place no matter what–no matter how many hundreds to thousands of people you potentially expose directly and indirectly. We punished the newscaster who did not abide by her requirements; we failed to treat the others accordingly. Nature showed Crozier that he made a terrible professional decision related, unethical mistake.
SOLUTION: be more responsible in catching and/or quarantining these types.
LESSON 4. May 12. Experts denounce WHO's slow Ebola response. http://news.yahoo.com/experts-denounce-whos-slow-ebola-response-101853741.html 
Ebola: Expert panel urges 'unified entity' within WHO for emergency response
http://www.newkerala.com/news/2015/fullnews-56871.html
It is not over until it's over–and perhaps may never be over. This in fact should say, "A third new group of experts who reviewed the outbreak of Ebola felt WHO and CDC could have performed better." The "Unified Entity" some nations are talking about is idealistic, not realist.
SOLUTION: See LESSON 2.
LESSON 5. May 12. Experts denounce WHO's slow Ebola response (Update). http://medicalxpress.com/news/2015-05-experts-denounce-ebola-response.html 
What happens to WHO influences and/or also happens to CDC. Recall, there was a 180 turn around in CDCs claims in July 2014. For just one day, WHO's statements were in disagreement with CDC's statements, claiming that there was a new outbreak that required immediate reaction.
SOLUTION: 90% of all surveillance per ICD/disease type should be done outside WHO and CDC. Multiple agencies interacting with each other make it less likely for governmental decisions to endanger local, national or global public health. 90% of all public health activities, for an outbreak like ebola, or measles, or cholera, should be performed by local interest groups first using GIS, then the national and international groups. And those local groups should encompass more than just your regional, county or state health departments.
See on Scoop.it – Medical GIS Guide